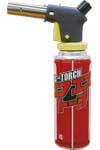 FS-TORCH
Removal when the molded product can not be removed from the mold, deburring of plastic moldings.There is a fire power even if it is upside down, and it can be used in various applications.
Feature
Ingredients
Regulation
・Burner, free to remove
・Two types of automatic ignition type and manual type

LPG
Package:NET200g 24cans/box
---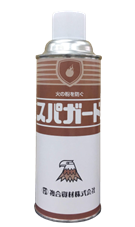 SPA-GUARD
This product can prevent spatter adhesion and can be easily removed.
Most suitable for stainless steel, high tensile strength steel, soft steel.
Feature
Ingredients
Regulation

・Water soluble type
・Universal type that does not
choose steel products
・Low impact on painting
・Containing anticorrosive

Additive
Amine
Water
DME
Package:NET420ml 12cans/box
---